5 tags
5.12.12
We blogged (sort of!) throughout the entire process of the wedding. While it was a truly amazing experience, I can happily say I am happy we finished. But one thing we haven't done much of, is share the day that was so special with us, with all of you. A huge thank you to Tim Tab Studios for the amazing photos that captured a day we'll never forget and will serve as memories for years...
1, 2, 3, 4, 5, ....6?!
It's so hard to think; 6 months ago I married MJ. While life has swept us by these past few months; from our best friends taking off to travel the world (follow 'em here) to welcoming our sweet new niece, Sophia Jay, we have somehow found a way to enjoy the peace and quiet. Take a peek at what we've been doing as newlyweds!  Mumford & Sons | Gentlemen of the Road Tour ...
4 tags
Game on.
The time has come (and gone) for our wedding invitations to be sent out. I can wholeheartedly say that I love them, thanks again, to my amazing bridesmaid and designer Krissy (Wegner!!!) now turned Ott. She listened to our every need/want and put in countless hours to get us the invitations of our dreams. I truly couldn't be happier with the end result.  A few things that were important to...
Game on.
The time has come (and gone) for our wedding invitations to be sent out. I can wholeheartedly say that I love them, thanks again, to my amazing bridesmaid and designer Krissy (Wegner!!!) now turned Ott. She listened to our every need/want and put in countless hours to get us the invitations of our dreams. I truly couldn't be happier with the end result.  A few things that were important to...
Anonymous asked: I love your save the dates! Is your friend for hire?- kelly
Wedding Window
We've been trying to find a way to creatively lay out the escort cards. Once I saw a few photos of the windows for place settings I was in love and low and behold a great co-worker and client helped me find the windows we were looking for! We got them for a steal and saved money (and time) in the long run by going this route! Here was my inspiration: 
Meghan to the Rescue
It seems as though Meghan's are just my type of girls. Recommended to me by Claire, who works in our office, we had our first floral meeting with Meghan at Ashland Addison Florist. She was amazing - she listened to what wanted (and didn't want) and then gave us a few ideas that she thought would work with our budget. Last night, we had the opportunity to come back and see what she...
1 tag
Down the Aisle
I saw this great idea on Pinterest (where else!) a while ago and it's something I'm definitely going to be doing the day of. Let all your friends and family sign the bottom of your wedding shoes, that way all the most important people in your life are helping you walk down the aisle, including my papa! :) 
Lights Out, Baby.
If there is one things about our friends, it's that they like to dance….alot. So, once I saw this, I knew we had to do this. Glow sticks have been ordered, boom.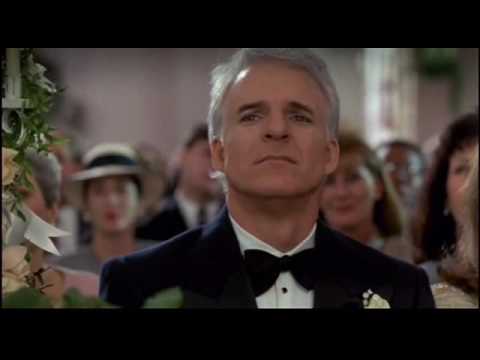 8 tags
Burlap to the Max
Since the beginning of wedding planning I have always remained focused on burlap. That is that there must be a lot of in the wedding. I just placed an order for 60 yards of burlap - for pillows, runners, tablecloths and possibly favor bags, I am so excited to see what all will be made from this roll. Here are a few photos that led to my want of burlap in the wedding. 
3 tags
The Fun Part!
There are a LOT of things about wedding planning that aren't that great but one of our favorite parts so far has been registering!  We took a weekend to get that checked off the never ending wedding checklist. We headed to Crate & Barrel and Target and darted off with gun in hand (see below). Sadly, West Elm didn't have a registry or you would find most of our home items from...
3 tags
SnapShot
Just one of those 2,000 shots we took on that day - this being one of my favorites :) Thanks to David Clawson (groomsmen in the wedding!) for the fun and amazing shots he took that day. More to come in the future.  SnapShot
Anonymous asked: Hey! Ran across your blog- considering having my wedding at CK in June of 2012. How many people are you having?? and is it just the reception place or also ceremony?? I'd love to hear some of your details like that. Thanks!Mary PS- my email is marywalas at gmail (they wouldn't let me put the link in this message!)
4 tags
Save the Date, Chicago!
And there you have it, the Save the Dates for our wedding!  My wonderful bridesmaid is an uber-talented graphic designer. I came to her with the idea of vintage postcards (we collect these when we travel!). She took it and ran with it, to these amazing bad boys. Isn't she so gifted?! Thanks Kris, we loved 'em!
Pequods for Everyone!
When trying to find a rehearsal dinner spot there were a few things we kept saying we were looking for:  1. Relaxed, we wanted our guests to feel as thought they could wander and talk to everyone.  2. Good Comfort Food, something that guests all enjoyed, and was delicious!  We sat down and looked for places that were within a short distance from our church and found a few places we liked. Then...
Anonymous asked: ok, so, i am engaged recently, and i'm in love with Kitchen, I was researching about this the other day. I need to ask, how much is the venue actually costing??
3 tags
Pin Me
Myself, and I know a lot of my other girlfriends, have become obsessed with Pinterest. Can you blame us? It's amazing. It gives me ideas I've never even thought of, not just for our wedding but for life in general.  Just a few of my favorite things wedding related that I will be putting into action are below:  Love how its 'unplanned…' Kraft Paper obsession -...
5 tags
Transporting 'em all!
The hardest part of getting hitched in the city - making sure our guests get to and from our ceremony and reception with no problems! With our venue (Kitchen Chicago) a bit off the beaten path - we want to make sure no one is stranded at the end of the night, and more importantly, no one is driving home after a few too many cocktails. That is why we've enlisted the help of Windy City Limo!  ...
3 tags
Pack the Bags.
We're heading to St. Martin for the honeymoon. After so many decisions, Turks and Caicos, Greek Isles, One&Only Palmilla, the list goes on and on…we made a decision! We'll be taking off Monday morning and arriving back Sunday evening for a whole week of sunshine, snorkeling and relaxation.
3 tags
3 tags
6 tags
Dessert Decided
After numerous cupcake tasting throughout the city, we've checked one more thing off the list! We're going with Molly's Cupcakes.  We tried so many delicious ones but these were simple and just what we were looking for. The four featured flavors will be:  Chocolate White Red Velvet Carrot Cake  So excited for friends and family to dig in! 
5 tags
It's all about the Little Things
"What we call little things are merely the cause of great things." This is one reason I believe the little things in a wedding are what really make the day. Of course, there's a line to draw, no one really cares about what what wine glass you choose, or the shape of your plate (I had to make these decisions). But I think the small things that you can personalize and put your own...
2 tags
1 tag
4 tags
MIA no longer
It's been SO long since I/we blogged about the wedding! Life has been crazy on our end and wedding planning was put on the back burner for a while (I think that's okay when you're engaged for 16 months, right?!).  We're back from vacation and are in full force planning mode again. I have had some fantastic meetings with Joshua, our amazing wedding caterer, a few fabulous...
3 tags
5 tags
4 tags
Let There Be Cake
We're getting down to the nitty gritty pretty soon and this week we are headed to a few cake tastings, obviously one of the best parts of tying the knot. We are so excited to be tasting treats from Foiled Cupcakes and Molly's Cupcakes per our friends recommendations. Now onto drooling… Molly's… Foiled…
7 tags
1 tag
FYWI's Photo Of The Week Winner...
Such a gorgeous #wedding dress!
1 tag
7 tags
My obsession grows
My obsession continues to grow with burlap and muslin - and I know it's going to be incorporated into our entire day. Here's a few of my most recent favorites that will be sure to make an appearance.  I love you all wrapped up in a ball.  For the couches in the entry of the wedding. 
1 tag
1 tag
Friday has arrived.
Enjoy the weekend! 
3 tags
3 tags
3 tags